Miss Wrong (I am sorry) - limited edition print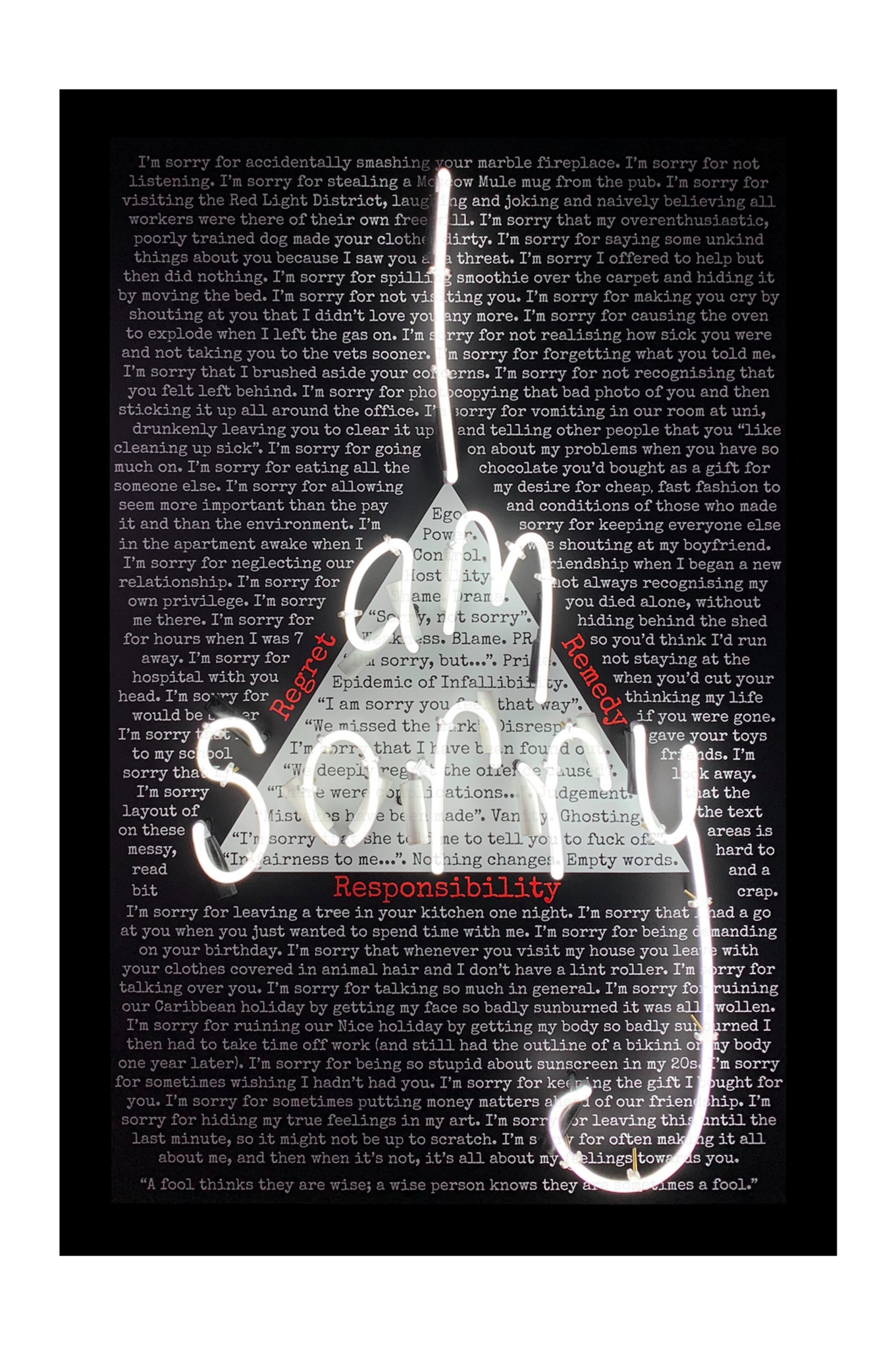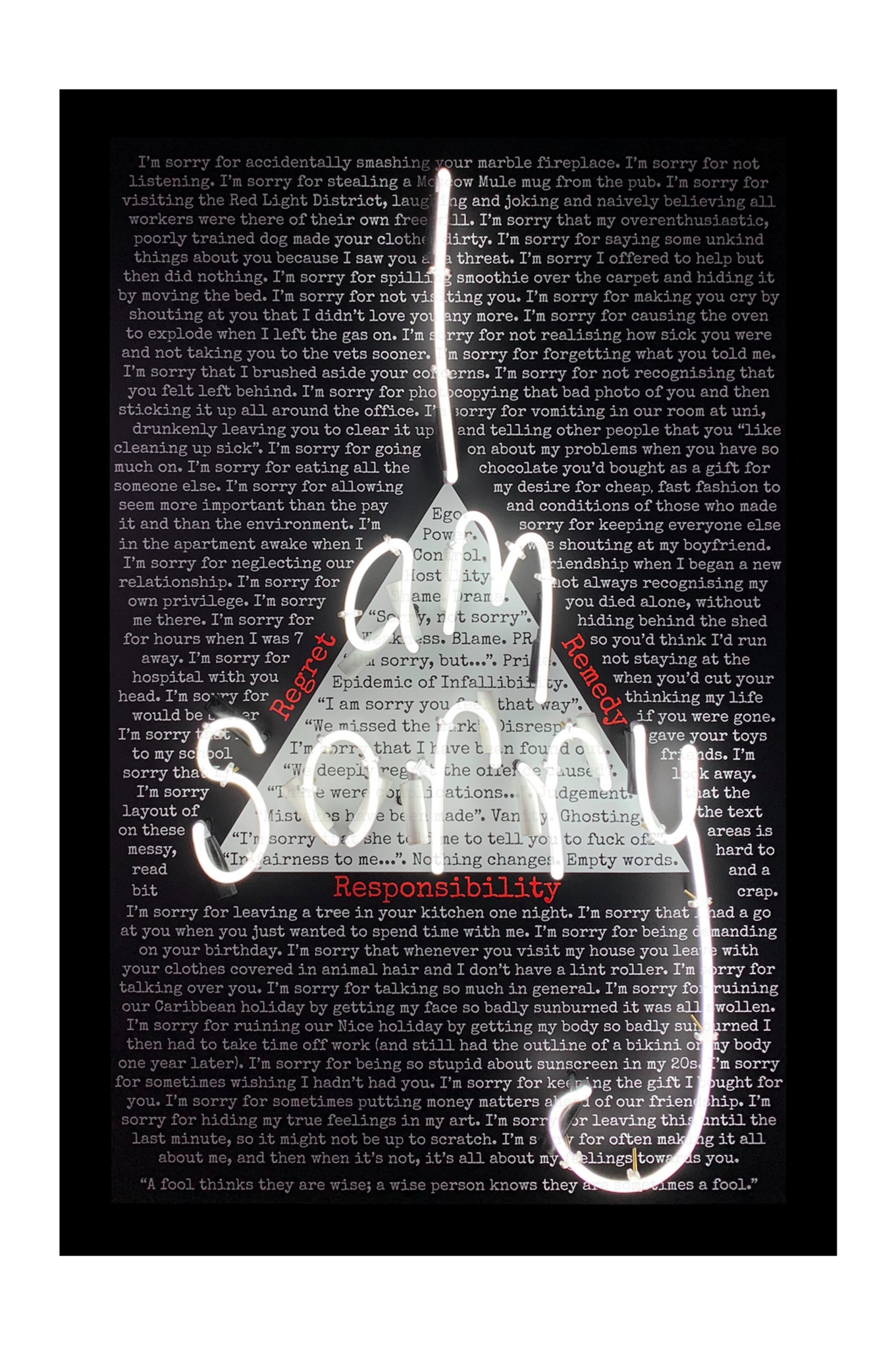 Miss Wrong (I am sorry) - limited edition print
Signed and numbered on the front
Limited edition archival giclee on Hahnemuehle Torchon 285gsm paper.
Black border all the way around
69cm x 46cm inc border
Edition of 20.
PRINTS ARE IMAGES ON PAPER WHICH DO NOT LIGHT UP.. THE ORIGINAL LIGHT UP NEON VERSIONS ARE IN THE "NEON" SECTION OF THE SHOP.
Additional background to this piece:
Limited edition print of my original neon of the same name, created especially for my 2019 Installation "The Sorry Stall" (March 2019, Brick Lane, The Other Art Fair).

This is a limited edition 2D print of piece full of my own personal apologies, about wearing my shames, accepting my failures and errors and making the apologies public in an exercise in starting to try to fix my mistakes. The central triangle contains fake apologies/ sorrynotsorry type content which abounds in today's world (i.e. examples of meaningless apologies, so increasingly prevalent in an era of carefully curated social media feeds and perceptions) and the three red words around the outside of the triangle are three key elements of a genuine apology (the genuine apologies sit outside the confines of the triangle - the point being that they are not constrained and are "free" and real).

I deliberately used similar imagery (triangle with words along each side) and colours (black, red and white) matching my 2015 neon with "power" on it in order to reflect the power of a genuine apology - both to the recipient and to the person making the apology.