LIMITED EDITION greeting card - Madness - with embossed label reading "you are the light in the madness"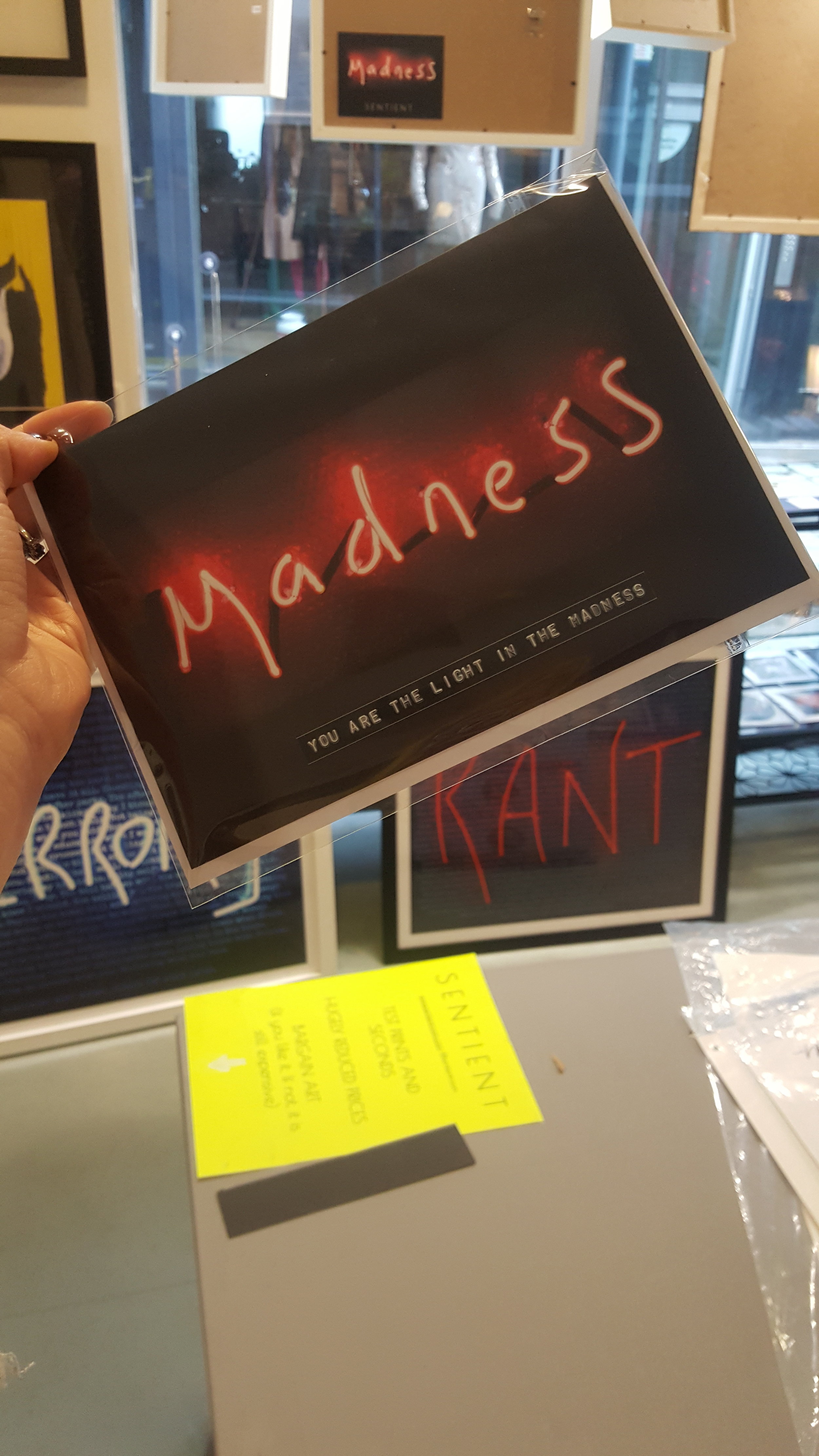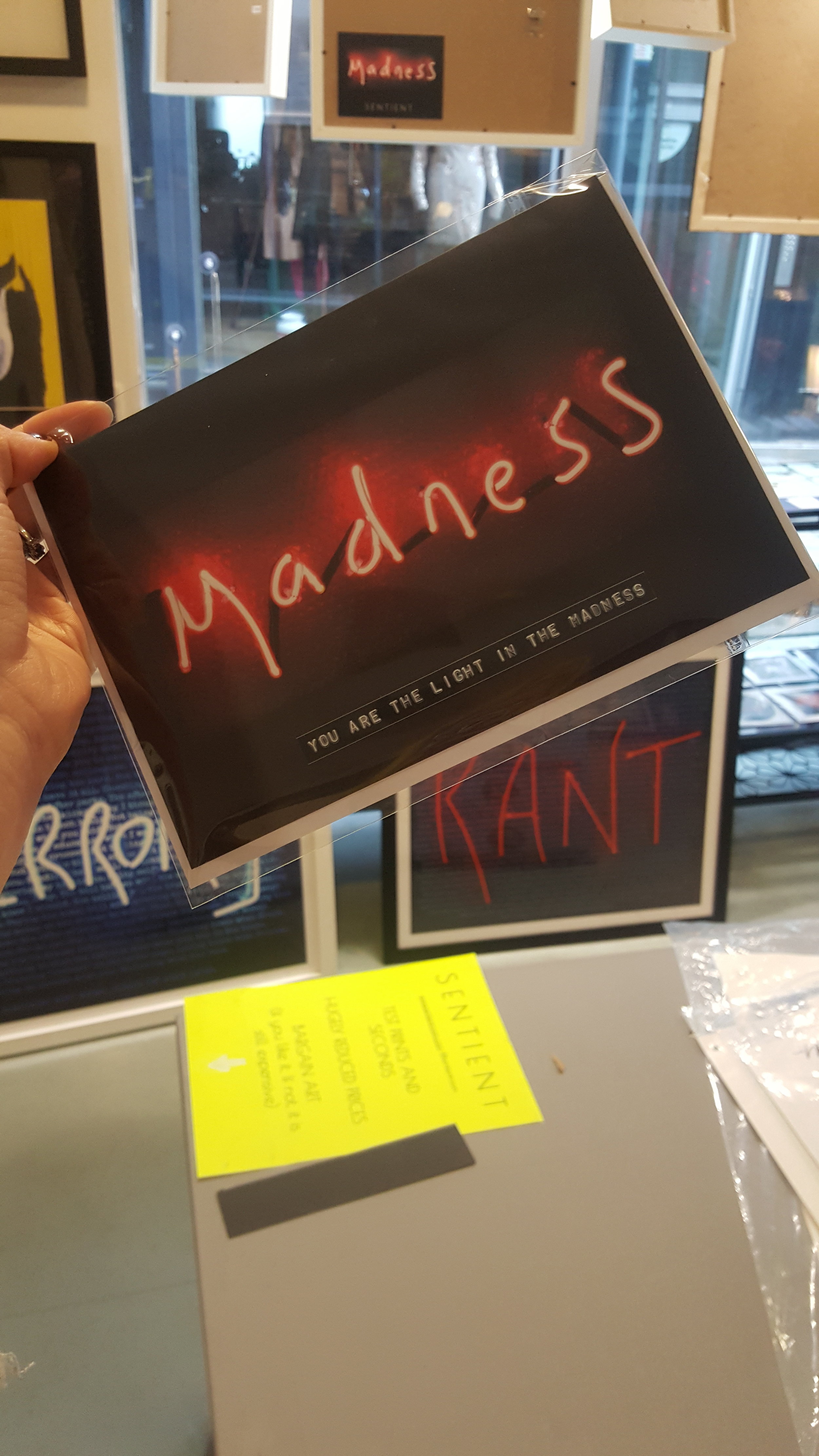 LIMITED EDITION greeting card - Madness - with embossed label reading "you are the light in the madness"
Limited edition a5 size greeting card on a quality 350gsm weight silk card with a soft matt lamination in cello wrap with envelope. Embossed label added by Rebecca reads "you are the light in the madness".
Each card is signed and numbered so is a collectable artwork, easy to frame in a small frame (nb this entry is for an unframed version. Framed versions and cards without the embossed label are also available in separate listings).
Note, cards do not light up.