Jewellery - FLAWS- STAINLESS STEEL - ESA EVANS X REBECCA MASON necklace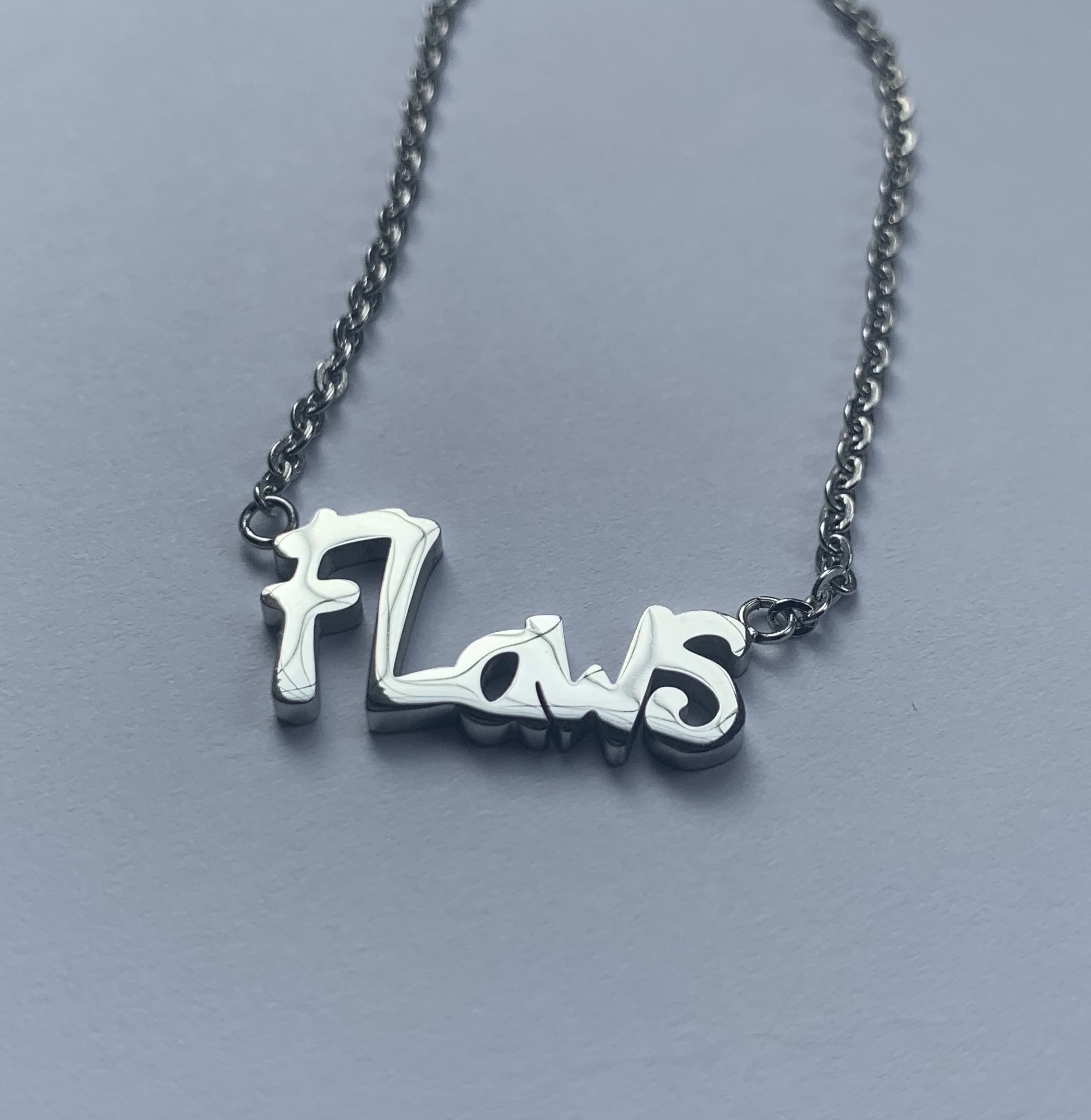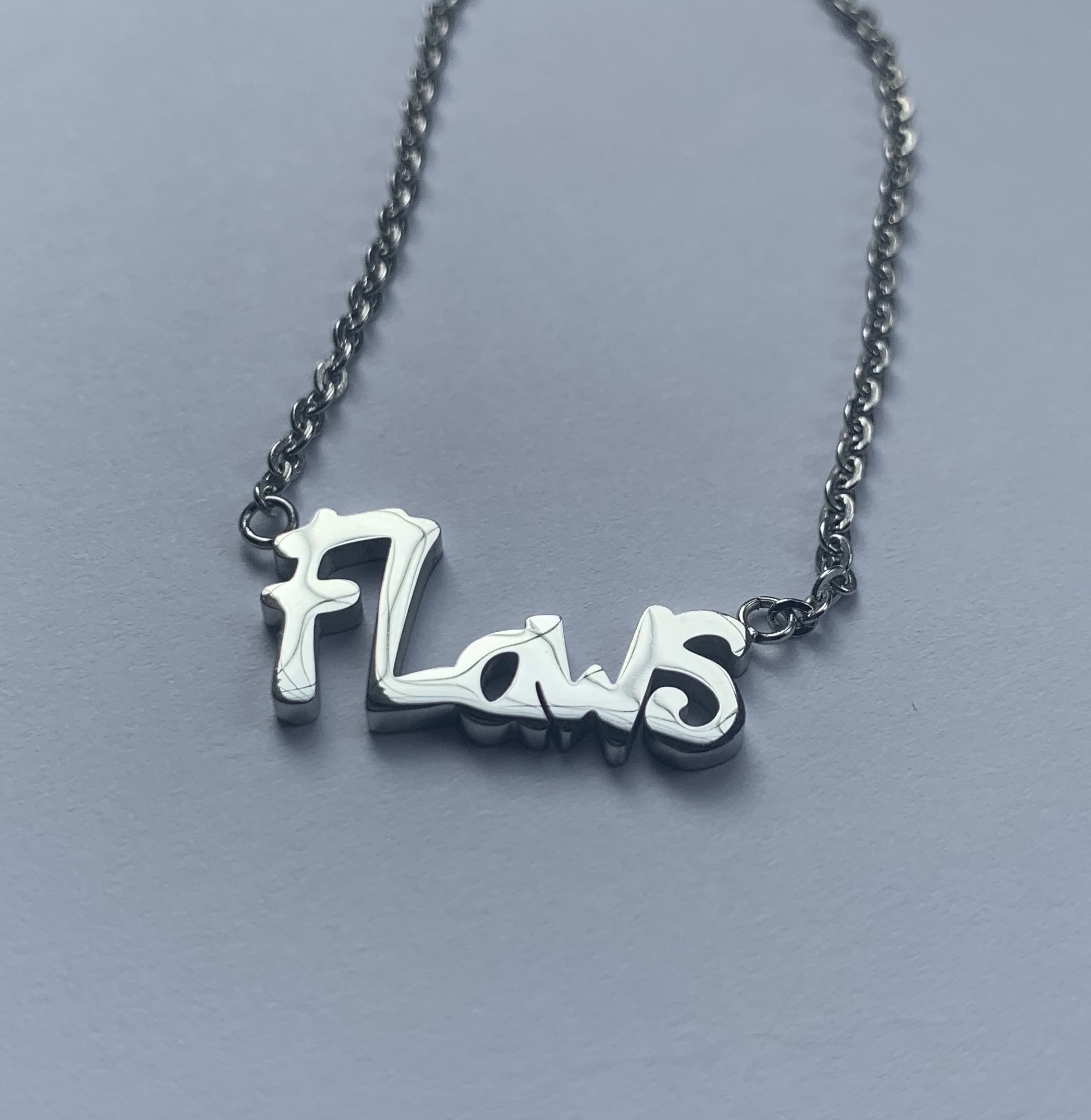 sold out
Jewellery - FLAWS- STAINLESS STEEL - ESA EVANS X REBECCA MASON necklace
Four SPECIAL SAMPLES! We did four samples of this one when working on it - the final one has't launched yet but you can get yourself one of these special samples - there are only 4 in the world.
Highly polished stainless steel necklace with "money" and "control" statement text. Designed by Rebecca Mason and jewellery designer Esa Evans, the text was built out by Rebecca in a computer program to create the template shape. Rebecca's "flaws" neon light.
Laser cut, hypoallergenic. Comes in presentation gift box with Esa Evans X Rebecca Mason embossing. Does not have a rebecca mason x esa evans tag due to being a sample.
**JEWELLERY IS NON-REFUNDABLE**
WANT IT GIFT WRAPPED? ADD THE GIFT WRAPPING OPTION TO YOUR BASKET TOO. http://www.rebeccamasonneon.com/online-shop/gift-wrapping-necklace