The Illusion of Choice (I) (aka Dystopia blue)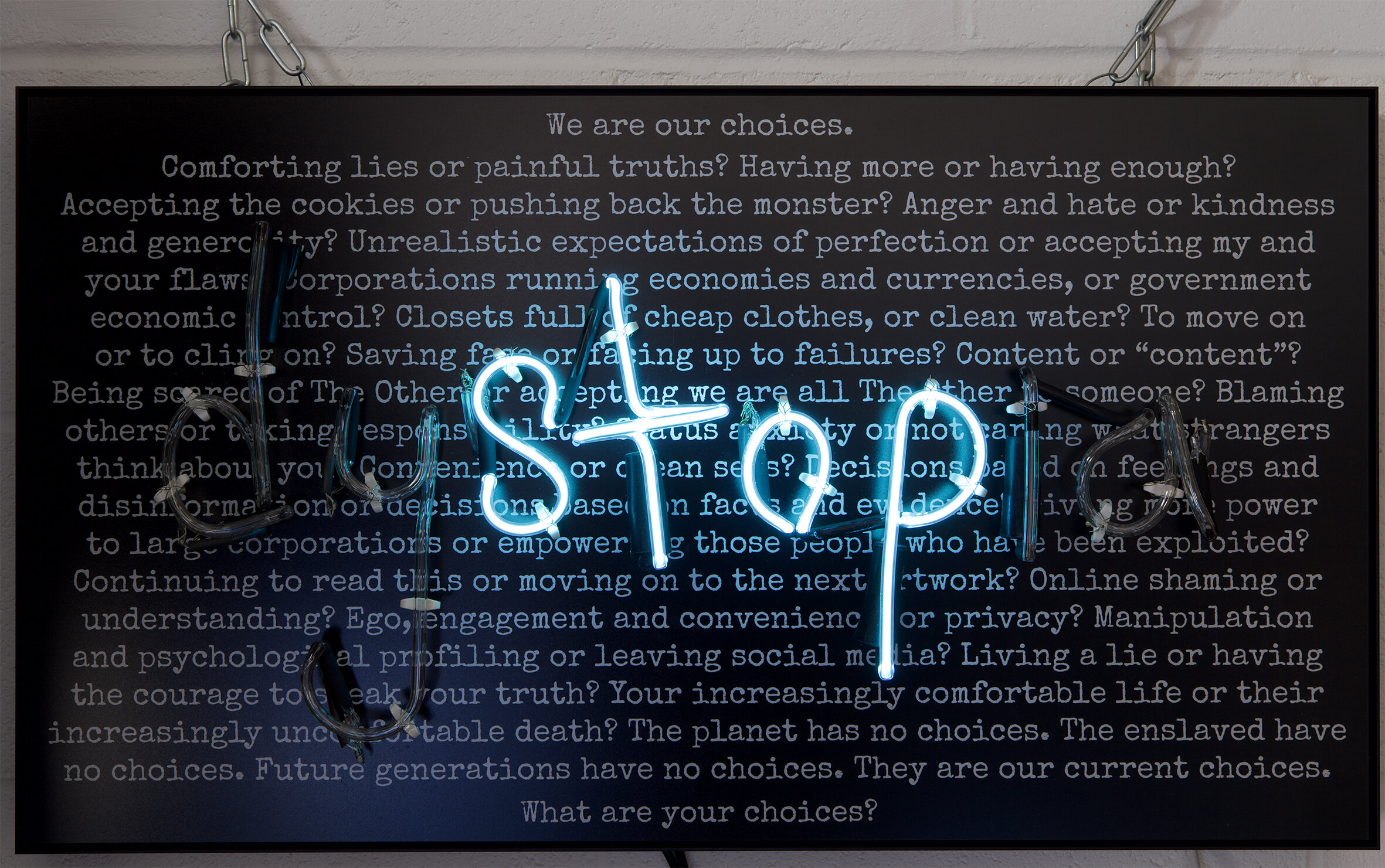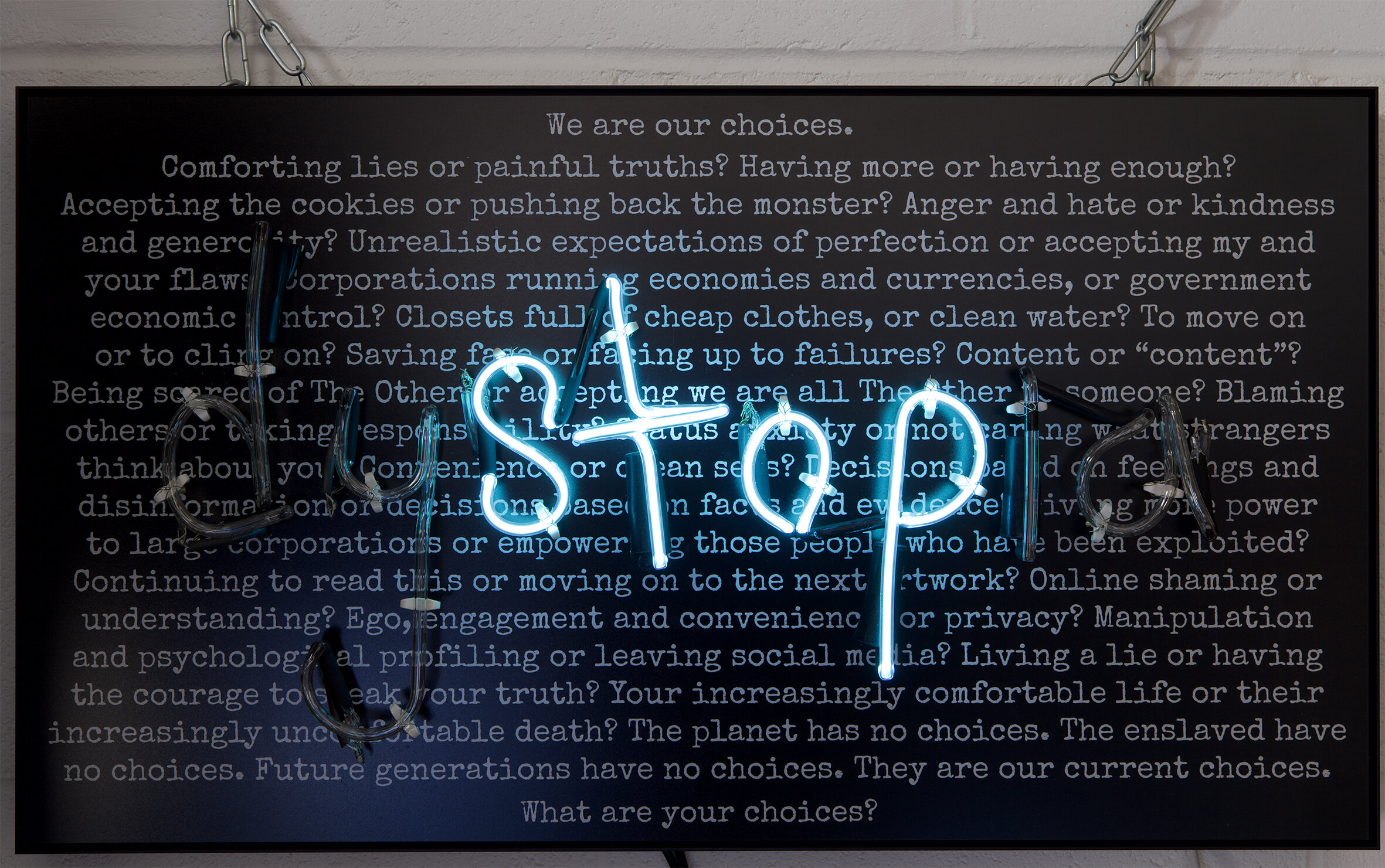 The Illusion of Choice (I) (aka Dystopia blue)
The Illusion Of Choice? (1). It's the only one like it (there will be three other "dystopia" pieces but the background/light colour combo will be different so each is unique - one will have the same blue colour light but a much shorter background with less text, another will have the same long background as the one here but will have a warm white light, and the third other piece will have the shorter, less detailed text background and a warm white light).
flashes from "dystopia" to "stop".
Size is 81.2cm x 45.6cm x 16cm

Materials: neon (argon and mercury in glass tubes), two UK transformers, matt acrylic, print and aluminium backing in deep aluminium frame.

£4200 excluding any delivery, Please enquire for a delivery quote. Delivery does not include hanging the piece.

All text on it is my own, bar the first line ("we are our choices") which is a quote attributed to Sartre.
The glass is hand blown and bent by me. (I didn't add the electrodes or fill it with gas though).
Please note, the actual colour of the light is more of a violet/light blue - photographing argon/mercury in clear tubes can be really tricky for a colour match.