Neon light - I've Been Diagnosed With Early Onset Midlife Crisis (the dream?)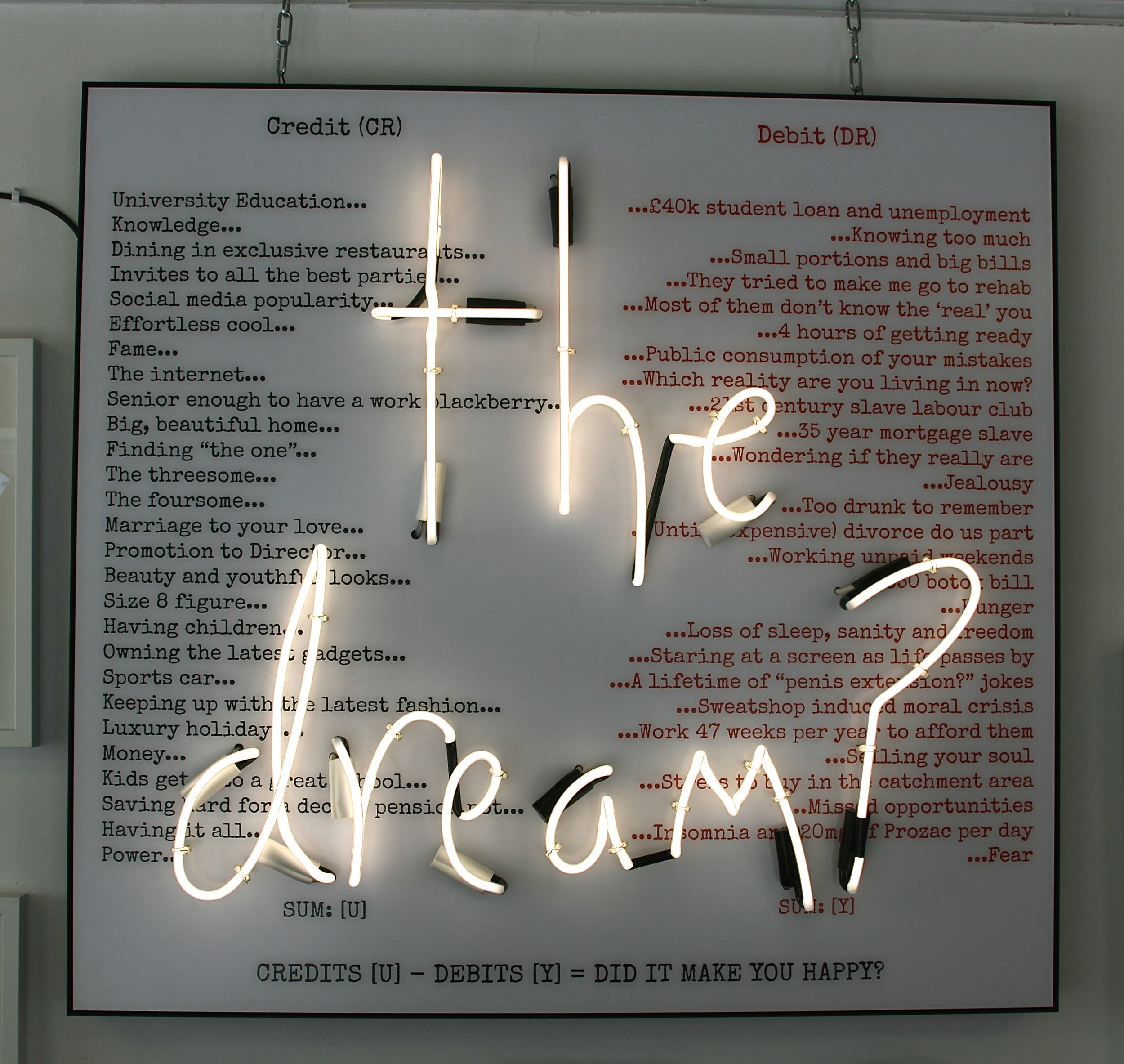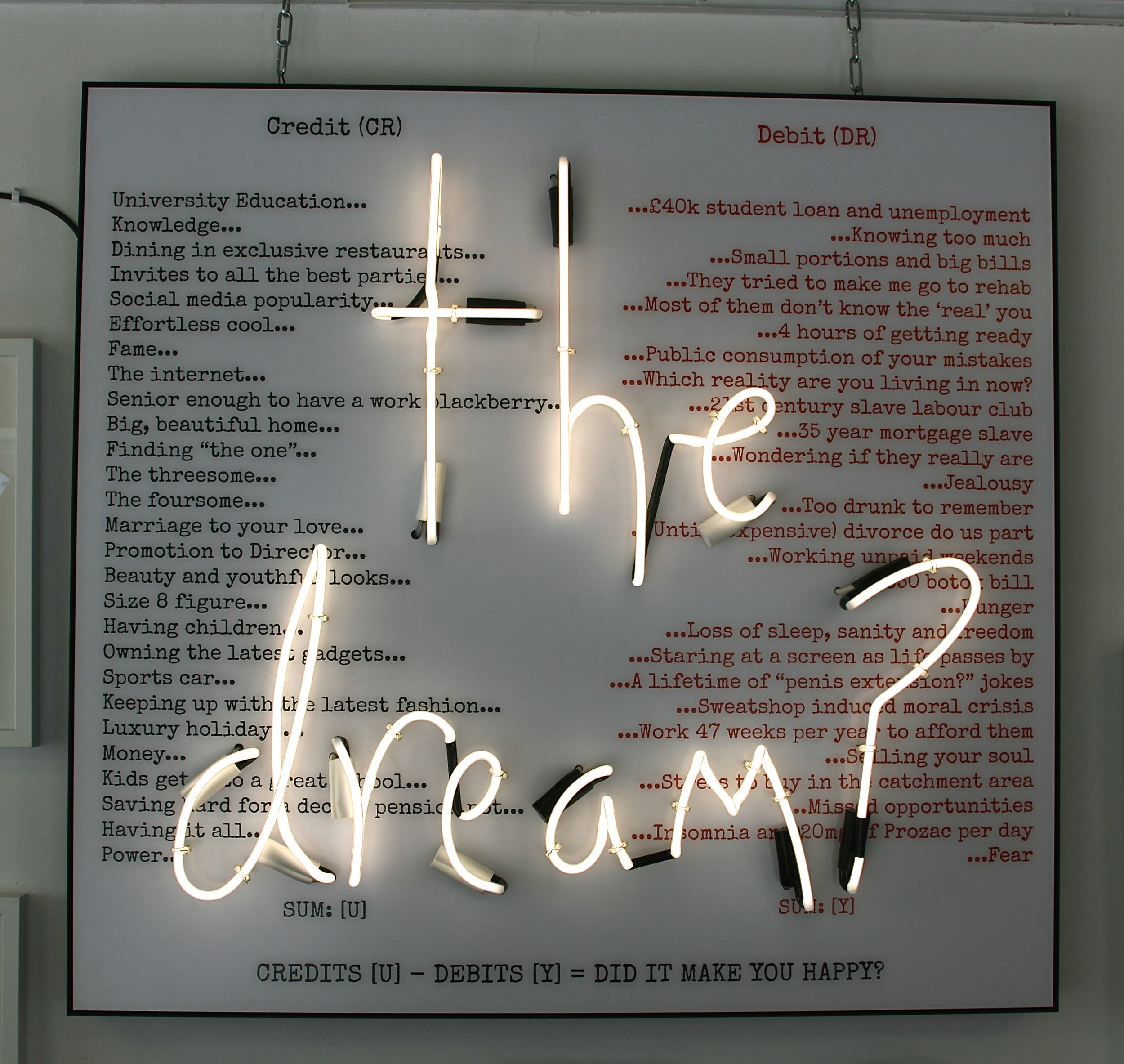 sold out
Neon light - I've Been Diagnosed With Early Onset Midlife Crisis (the dream?)
Neon light - I've Been Diagnosed With Early Onset Midlife Crisis (the dream?)
95.2cm x 101.4cm x15cm
Edition of 5. FOUR ARE SOLD OUT. PLEASE NOTE - THERE IS ONE LEFT IN MY STUDIO CLEAR OUT PAGE FOR 1/3 OF THE USUAL PRICE. IT IS DISCOUNTED AS IT HAS BEEN USED FOR DISPLAY PURPOSES FOR A FEW YEARS IN GALLERIES AND IN MY OWN SHOP. IT HASN'T BEEN ON THAT MUCH BUT HAS STILL HAD QUITE A BIT OF USE ETC SO IT IS DISCOUNTED. THAT SAID, I WILL ADD A BRAND NEW TRANSFORMER ONTO IT IF SOLD. (WORTH AROUND £120).
Plugs into a normal 3 point plug socket. I recommend they are either hung on chains (supplied) or a block of wood sits within the frame (not supplied). The frames are hollow.
Neon (argon, mercury, glass, electrodes, cable, porcelain headed stands) on aluminium, acrylic and print in deep aluminium frame. Includes UK transformer. Please contact me regarding postage charges.
2015
PLEASE CONTACT ME FOR A SHIPPING QUOTE. SHIPS TO UK DESTINATIONS ONLY, VIA DEDICATED COURIER.