SOLD OUT: Neon light - The Closet (we've all got things to hide)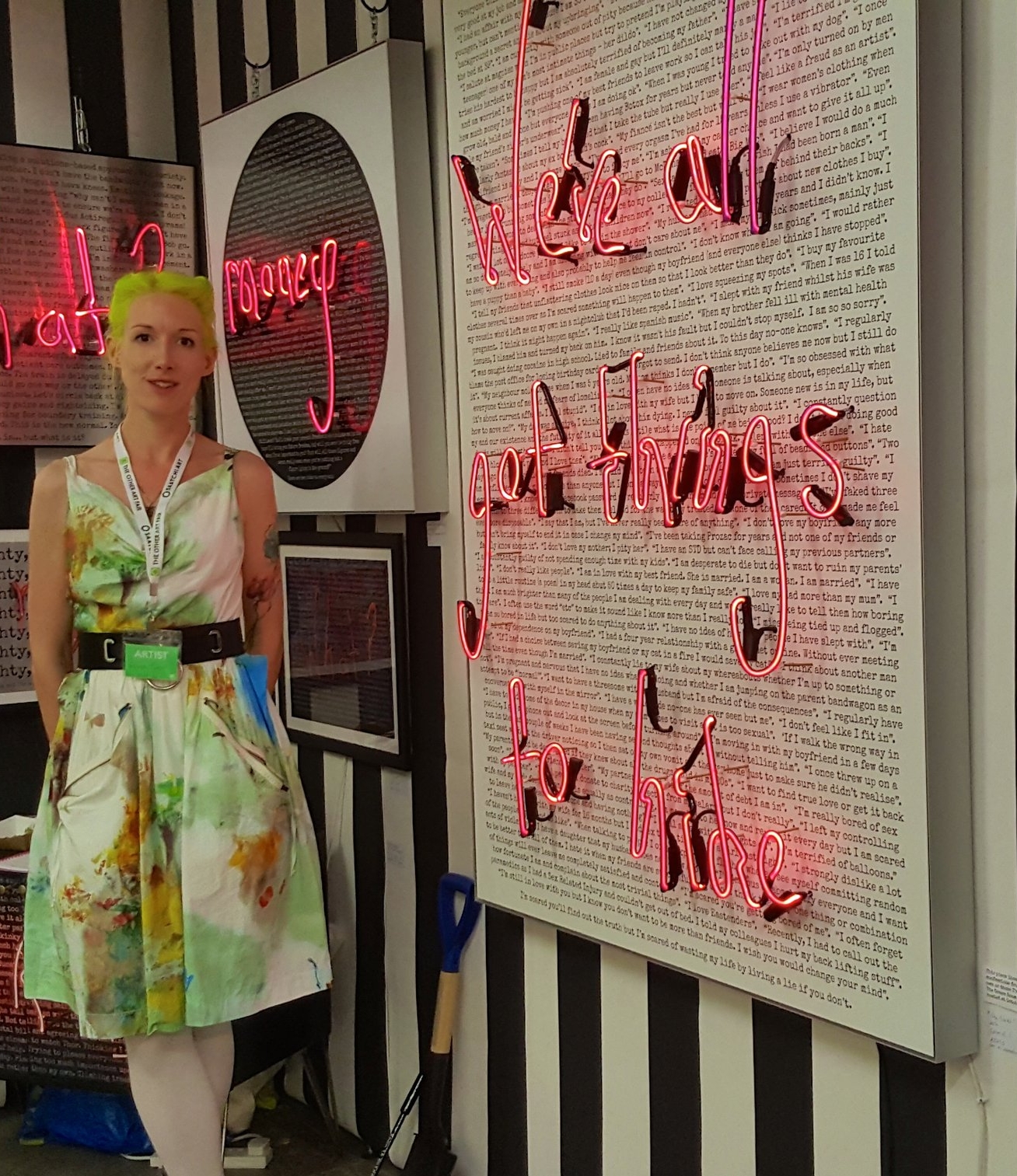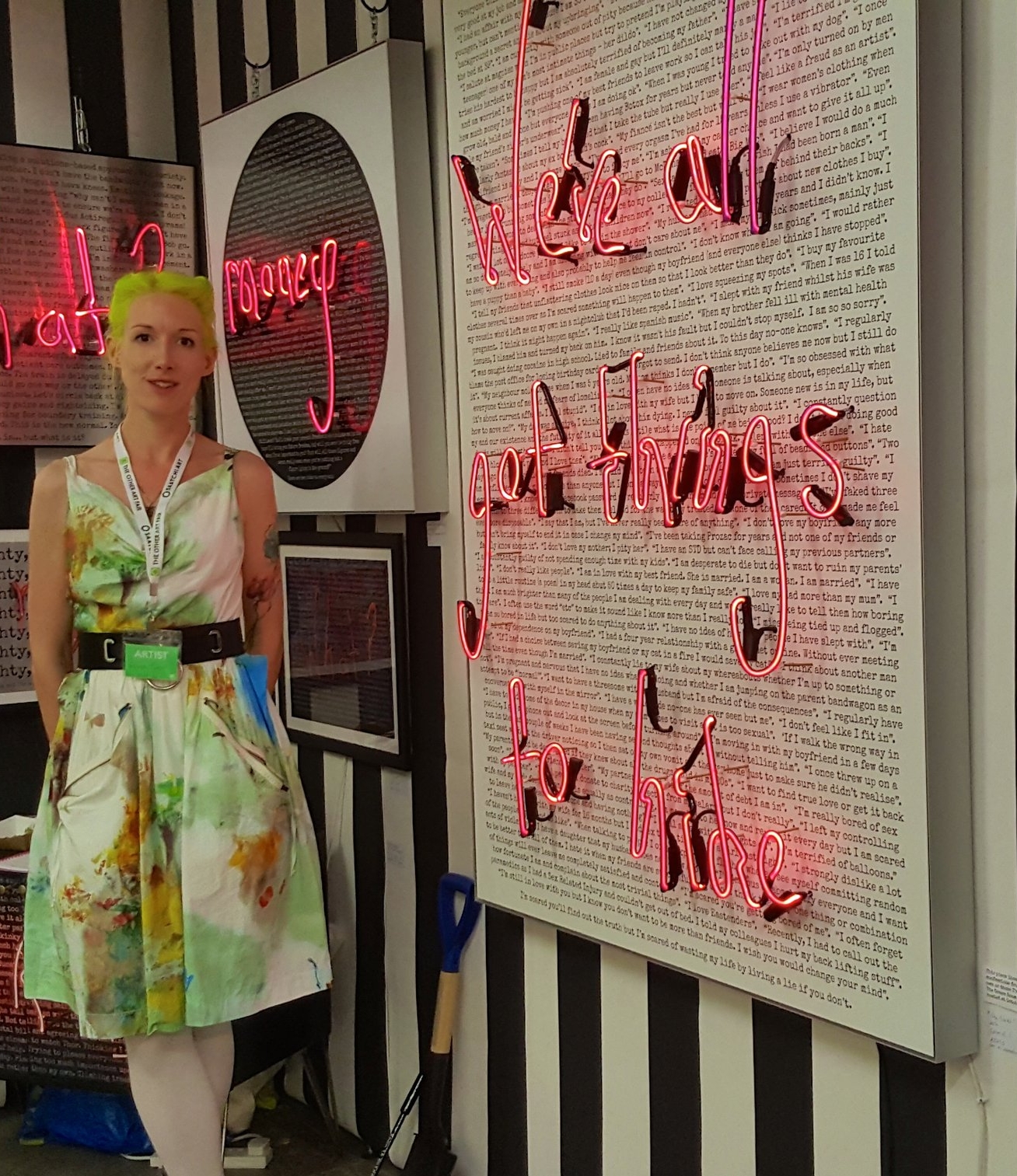 sold out
SOLD OUT: Neon light - The Closet (we've all got things to hide)
SOLD OUT. Hence price now says 0.
THIS PIECE IS NOW SOLD. IT IS A UNIQUE PIECE, THERE WILL NOT BE ANY OTHER COPIES OR VERSIONS IN DIFFERENT COLOURS ETC.
THE PRINTS OF THIS NEON ARE ALSO SOLD OUT. YOU CAN STILL BUY LIMITED EDITION A5 CARDS IN MY SHOP.
Edition of 1. Includes all original confession cards from 2015's The Green Room.
160.5cm x 114cm x 15cm.
Plugs into a normal 3 point plug socket. I recommend they are either hung on chains (supplied) or a block of wood sits within the frame (not supplied). The frames are hollow.
Neon on direct printed aluminium in deep aluminium frame. Includes two UK transformer.s Please contact me regarding postage charges.
2016