LAST ONE REMAINING - Neon light - Pin The Tale Of Woe On The Donkey (they)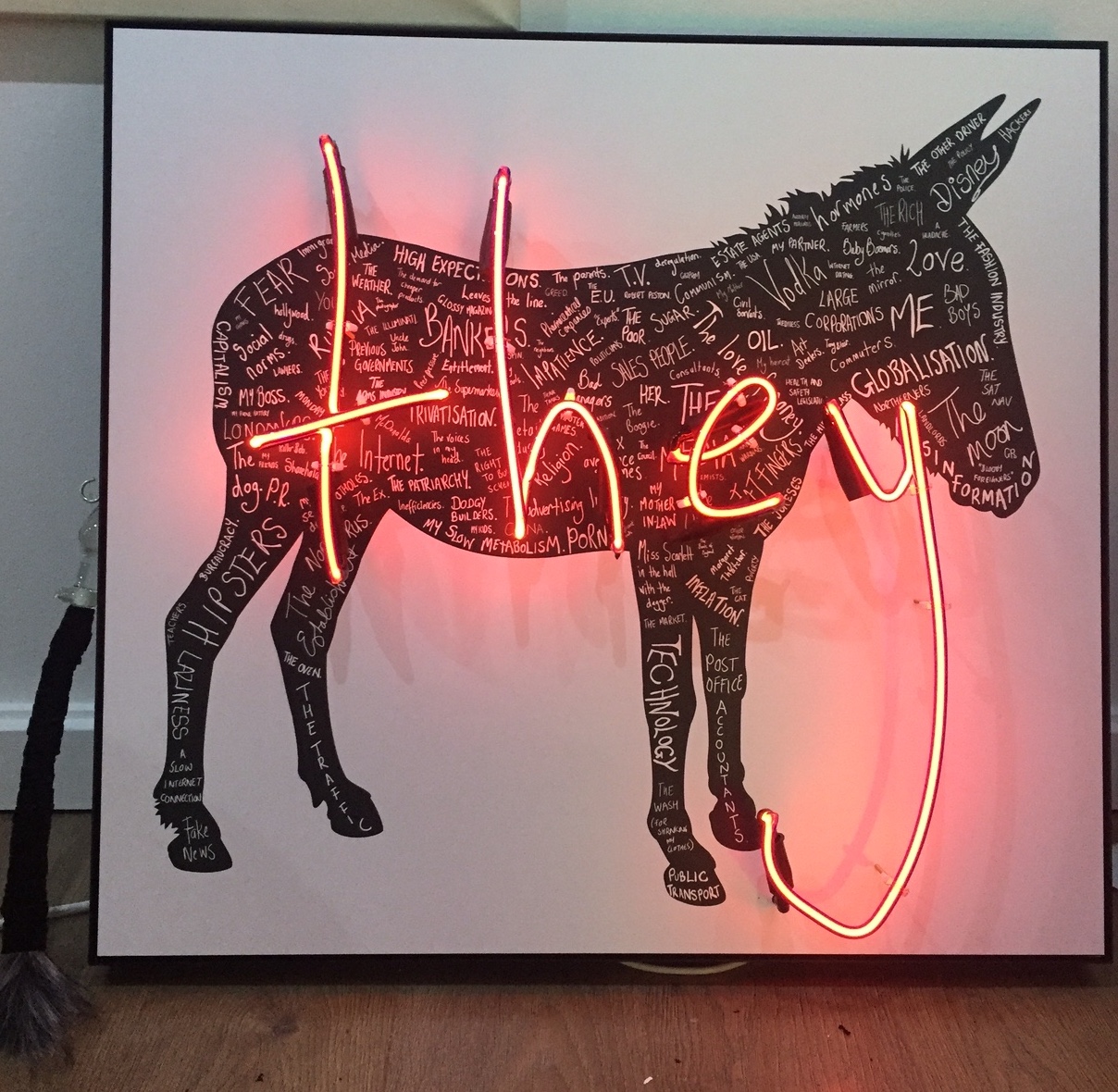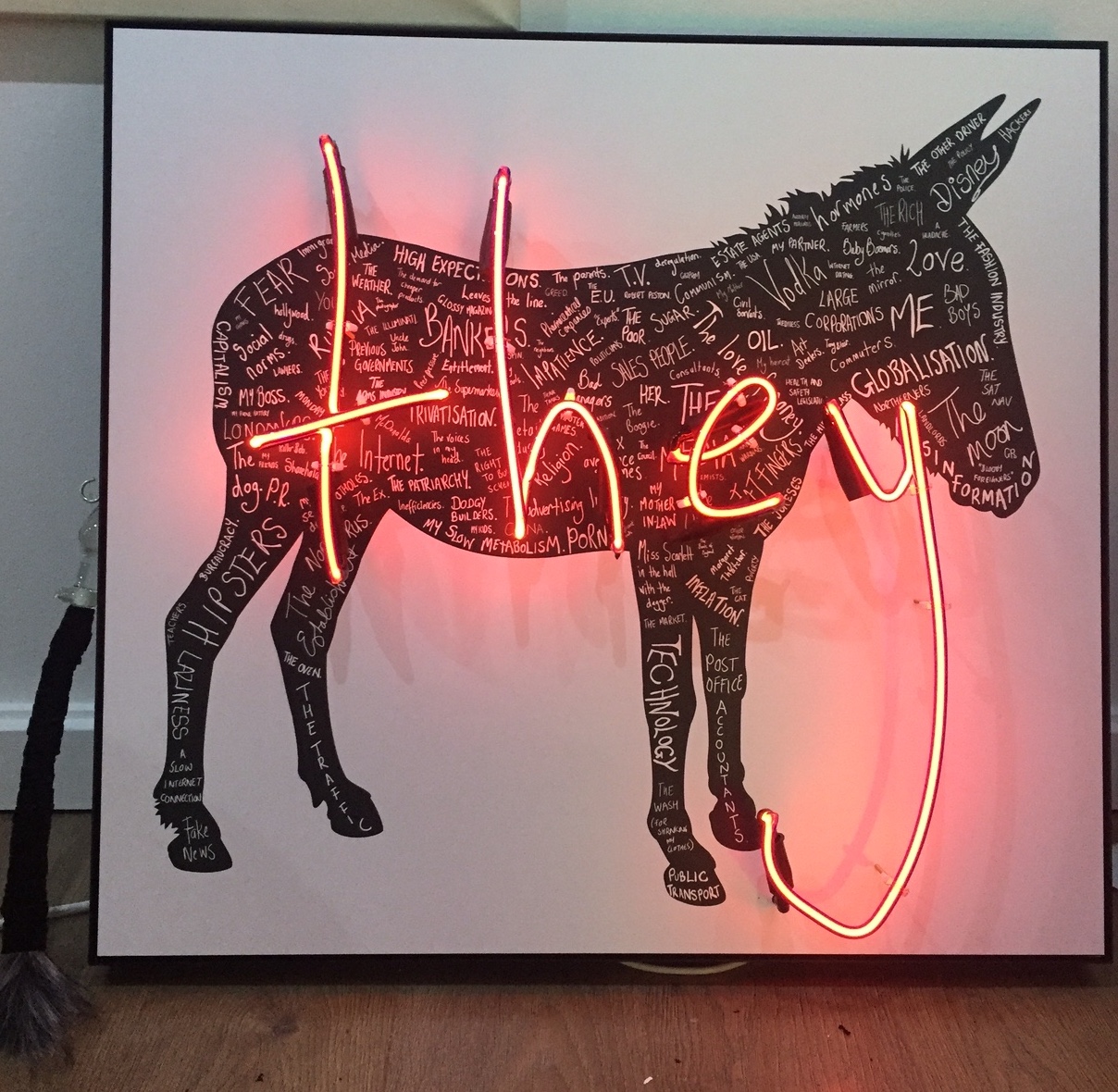 LAST ONE REMAINING - Neon light - Pin The Tale Of Woe On The Donkey (they)
LAST ONE REMAINING
Includes customised donkey tail butt plug.
74cm x 80.3cm x 15cm (exc donkey tail)
Edition of 3.
Plugs into a normal 3 point plug socket. I recommend they are either hung on chains (supplied) or a block of wood sits within the frame (not supplied). The frames are hollow.
Neon on direct printed aluminium in deep aluminium frame. Includes UK transformer. Please contact me regarding postage charges.
2017
Please note, this light is created using a blue glass tube filled with neon. Neon lights red/red-orange, so this combo gives the effect of a pink light with a slight purple tone and blue edging glass. This combination can often result in colour variation - some tubes come out more pink, some more red, some more purple, some more lilacy blue. This happens with these tubes so you may find some letters vary in colour and there are variations within the letter - this is part of the product and the natural process.